acquaintance
Recently, we met a large number of smartphones from Taiwanese company ASUS. This is the current line-up, which included ASUS ZenFone 4, ASUS ZenFone 4 Selfie Pro and just a short distance away, an extremely interesting and unique smartphone, the ASUS ZenFone AR, which combines virtual and augmented reality.
But in the line of ASUS smartphones there are some interesting devices, which we simply can not say. These are the ASUS ZenFone 4 Pro and the ASUS ZenFone Max Plus (M1). The latter has become the progenitor of the new series and the first smartphones in the Max range, which offers the maximum capabilities of modern devices at an adequate price.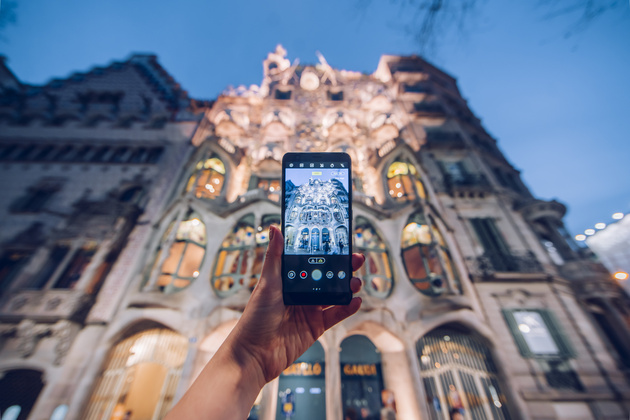 The device is extremely interesting and unusual, so we decided to tell about it not for ourselves, but to attract Aigul Bedretdinova, our beloved and beloved by many of our readers, who runs a popular Instagram blog under @ vi66nya. Aigul is not only a popular blogger and photographer, but also a true traveler. The smartphone for it is the same tool as the camera, if not more important. After all, with its help, you can not only take a photo and process it directly on the screen, but also upload it immediately to Instagram, sharing immediately with your audience unique photos from the next bright and unforgettable trip.
Therefore, I easily made the decision to transfer the ASUS ZenFone Max Plus (M1), as this device really gives you maximum opportunities and is perfect not only for a blogger, but also for an active traveler, especially if you have a backpack. behind you and you don't want to carry a lot of photo equipment with you.
It's time to give Aigul's word.
Greetings! My name is Aigul Vishnya. Today I will tell you about my shooting experience on an ASUS ZenFone Max Plus (M1) smartphone, which has been offered for my use for almost three weeks.
First a few words about yourself. I am a photographer and film a long time ago, from school years. At that moment, I filmed and showed the images in a red light room. Since then, the process of shooting, of course, very simplified: it is enough to remove the smartphone from your pocket.
When I first started taking pictures, not even the simplest phones were available. I now have a popular blog on Instagram, where I can be found by nick @ vi66nya. I did not intend to become a blogger, it turned out to be by myself. I took beautiful pictures with Moscow, I took pictures of my bicycle, and my page started to gain popularity. After the first 10 thousand subscribers, I started to take a closer look at the blog and take it more seriously. Now, after 3 years, the page has over 200 thousand subscribers. Photos on Instagram, like any other resource, have their own specific characteristics, popular views or technical solutions. This is related to the ways of perceiving a specific resource. For example, we usually view images on Instagram on the smartphone screen, scrolling the tape. I think over the last two years my shooting style has also added "instagram". So, let's see what I managed to shoot on the ASUS ZenFone Max Plus (M1).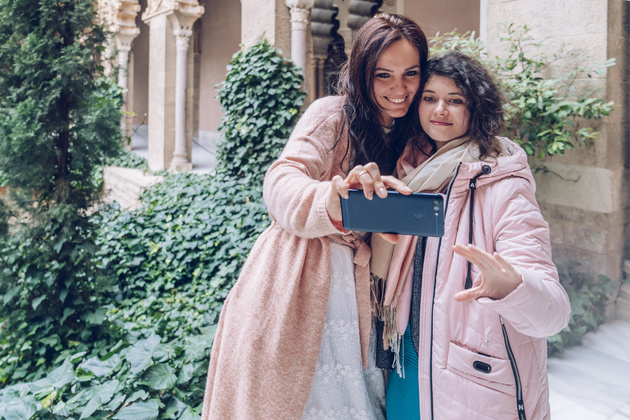 For three weeks in the company of the ASUS ZenFone Max Plus (M1) smartphone, I visited two small trips. I traveled to Spain, visiting Barcelona and the small city of Zaragoza, and after that it was already a trip around Russia, to the ice of Baikal.
I filmed all the time in maximum resolution, on both cameras. Aspect ratio of the frame with 4: 3.
To process photos, making a small color correction is now convenient in a wide variety of mobile applications, such as Snapseed or VSCO. However, I usually prefer to process frames in Adobe Camera RAW; In this case, it is not necessary to distill a snapshot from one application to another, losing quality every time. Although, of course, I can do any processing both on the computer and directly on the smartphone screen.
The ASUS ZenFone Max Plus (M1) is equipped with a dual camera: normal and ultra wide. To say it is convenient – to say nothing. It is not necessary to remove a lens from the room, place it in a housing, remove it and remove another. Not! Switching from one room to another takes place in a single click, I got used to it instantly, constantly trying one or another camera of a smartphone. In this case, the same scenes can be played in a completely new way, with different colors.
ASUS_X018D

INSTALLATION:

ISO 113, F2, 1/253 s, 3.5 mm ec.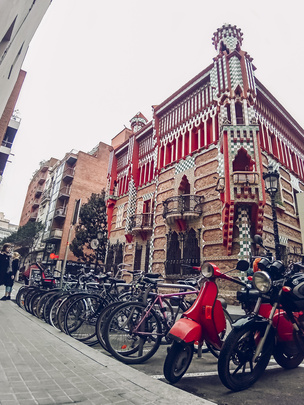 ASUS_X018D

INSTALLATION:

ISO 207, F2.4,1 / 100 s, 1.8 mm equivalent.
A wide angle allows you to make many spectacular plots. For example, inside the Vicens House, one of the Gaudi houses in Barcelona, ​​is a very interesting, white and geometric staircase, where there is a kind of light game and broken lines. The picture taken with an ultra wide angle camera looks clearly more interesting, especially when you can ask a friend to frame a frame.
By the way, a lot of things in Barcelona can not be removed at all from the main room, just wide angle. For example, architecture on relatively narrow streets, when it is impossible to get away from the object.
The main camera shoots at a resolution of 16 megapixels, and the second – super wide angle – is equipped with an 8 megapixel sensor. Viewing angle up to 120 degrees! Of course, the verticals and horizons are noticeably distorted, but this is not yet a fisheye, and with a certain dexterity, such distortions can even become an interesting frame feature. Therefore, when shooting on the ASUS ZenFone Max Plus (M1), I advise you to switch between the cameras and look at the difference in the images, because maybe an ultra-wide-angle camera will make your photography more efficient. By the way, its quality is very decent. If you do not look at it with great zeal and not too high zoom, then the difference in quality with the second camera is not striking. This is a nice bonus, because often the second camera on smartphones takes off much worse.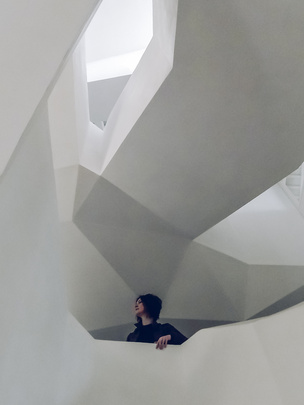 ASUS_X018D

INSTALLATION:

ISO 266, F2.4.1333 s, 1.8 mm equivalent.
ASUS_X018D

INSTALLATION:

ISO 285, F2.4.1333 s, 1.8 mm ech.
The smartphone is very comfortable to hold, it is thin, only 8.8 mm.
The 5.7-inch diagonal screen occupies 80% of the front panel. Completely frame-free, I wouldn't call it, but the smartphone is clearly close to this. And remember that it belongs to budget devices. The ASUS ZenFone Max Plus (M1) is already familiar with many fingerprint scanners. Its location on the back wall is very convenient: the index finger of both the left and the right hand always ends in a small recess, which is easy to dig without looking.
In Spain, I used a travel SIM card to access the Internet, and here is another plus: the smartphone has 2 SIM card slots and one for the memory card! Generally, for travel, two slots are the rescue: in my practice it was "fun" when I lost my main SIM card, and when I arrived at the Moscow airport it was literally offline and the internet had to order a taxi. With two slots it is clearly simpler, you just have to lose your smartphone itself.